Logo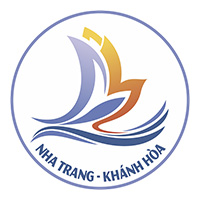 The Khanh Hoa Department of Tourism is the specialized agency operating within the framework of the Khanh Hoa Provincial People's Committee. Its primary role entails offering expert counsel and support to the Provincial People's Committee in effectively executing their responsibilities for overseeing the state's management of tourism. Additionally, the department undertakes a range of tasks and exercises authority in accordance with the allocation granted by both the Provincial People's Committee and Chairman.
Khanh Hoa tourism development aim until 2030 aligns closely with the overarching trajectory set forth in Vietnam's tourism development strategy up to 2030, which gained approval from the Prime Minister through Decision No. 147/QD-TTg on January 22, 2020. This inseparably integrated into the objectives delineated within Resolution No. 09-NQ/TW, January 28, 2022, outlining the comprehensive blueprint for Khanh Hoa province's advancement and expansion by 2030, while also casting a visionary outlook towards 2045, that Khanh Hoa becomes the major economic, cultural and tourist center of Vietnam and the Asian region.
Khanh Hoa's tourism advancement will be strategically channeled towards modernity, quality, branding, focus; developing sustainable tourism seamlessly weaving in the safeguarding and elevation of the nation's cultural heritage and values; harnessing interdisciplinary prowess, leveraging the potent allure of maritime and island tourism, while skillfully crafting tourism identities and offerings; environmental preservation, biodiversity upkeep, and a dedicated emphasizing on refining human resources via training, nurturing, and expanding the tourism portfolio. Integral to this approach is the nurturing of community-driven tourism initiatives, eco-friendly explorations, resource and habitat conservation, and the expeditious journey towards digitalizing the tourism sector. Through these collective endeavors, the aim is for tourism to evolve into the province's foremost economic impetus.
 
Vietnam