Logo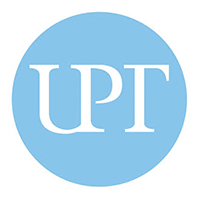 Portucalense University (UPT), a private HEI, was created in 1986 and is located in Porto, Portugal. UPT is organized across six Departments: Economics and Management; Science and Technology; Law; Psychology and Education; Architecture and Multimedia; Tourism, Heritage and Culture. The UPT's educational, scientific, and cultural project intends to reconcile the understanding and mastery of the intellectual instruments of the areas of knowledge to which the university is dedicated with a permanent attitude of intellectual curiosity, creativity, innovation, and entrepreneurship. UPT privileges cooperation with other institutions, national or foreign, in all its activities. Partnerships are designed to build scale, generate synergies, and increase efficiency.
At UPT there is a transversal commitment to teaching innovation and entrepreneurship. All undergraduate programmes offered by the HEI have a specific curricular unit whose general objectives are to stimulate the spirit of initiative, promote the development of entrepreneurial and innovative skills, understand the dynamics of creating a new company, and familiarize future professionals with the business environment in which they will operate. UPT also has a Student Support Office that aims, among other objectives, to contribute to the success of professional integration and bring students closer to the labour market. To promote a more successful transition, the Student Support Office: i) holds an annual Employment Fair; ii) publicizes job offers, training programmes, professional internships, competitions, and summer internships; iii) manages the HEI's alumni network; and iv) runs an Employment Observatory intending to monitor the career paths and employability of the University's graduates during and after their integration into the labour market. Within the scope of the United Nations 2030 Agenda, UPT has been actively committed to pursuing the Sustainable Development Goals (SDGs), specifically through their integration into the pedagogical practices and managerial philosophy. UPT's scientific research has been devoting growing attention to tourism management and sustainability issues.
The Research Centre REMIT, particularly the Research Group for Territories and Organisations for Sustainable Development, aims to produce theoretical and applied knowledge, relying on multidisciplinary teams, interdisciplinary approaches, and collaboration with international experts to investigate ecotourism.
Portugal