Logo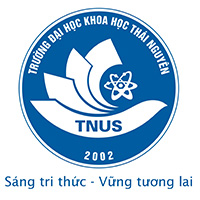 Thai Nguyen University of Sciences (TNUS), founded in 2002, is one of 8 members of Thai Nguyen University with the missions of training and fostering high-quality human resources at both graduate and postgraduate levels with capable of entrepreneurship and international integration based on innovation; scientific research, technology transfer and multi-disciplinary knowledge transfer to promote sustainable socio-economic, cultural, and environmental development of the northern midland and mountainous region and the whole country.
TNUS has 12 specialized faculties/subjects, 11 departments, research institutes, affiliated centres, 306 officials and employees, including 181 lecturers. The teaching staff with doctorate degrees accounts for more than 50%. The university is training 23 majors (both natural and social sciences) at the undergraduate level, 10 majors at the master's level and 03 majors at the doctoral level. About 3000 students and trainees enrole in all training programs each year. The TNUS is ranked first in Thai Nguyen University in terms of the number of prestigious international scientific articles published. 

The Center for Training, Consulting and Technology Transfer – TNUS has become the center to promote students entrepreneurship at uiniversities as well as at high schools. Students will be guided to startup and establish company use business plans.   These programs typically involve not only in traning but also connecting with organizations, businesses, and individuals to conduct short-term training on skills life and career skills, contributing to the development of advanced products.
Vietnam