Image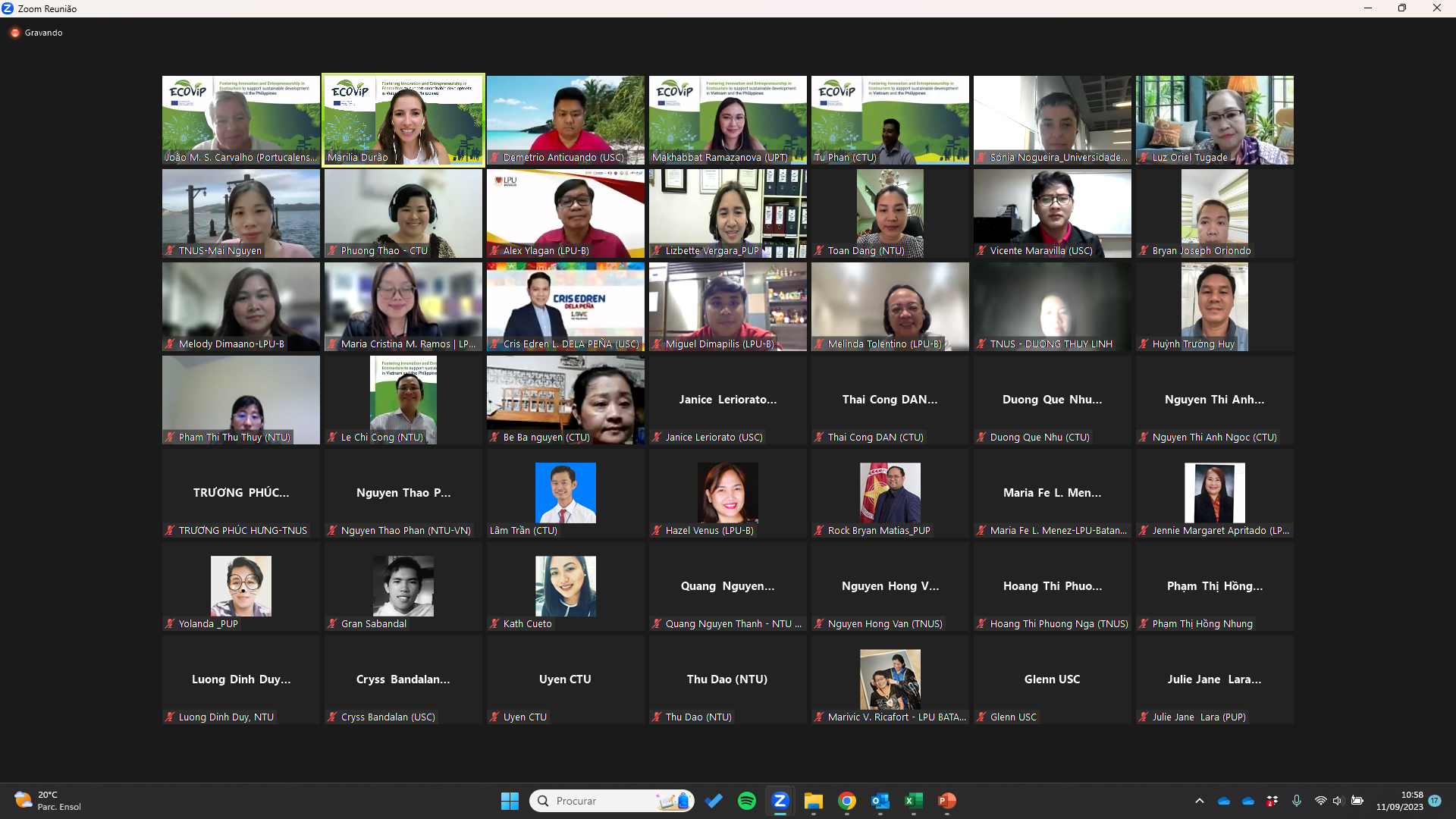 In an initiative aimed at fostering entrepreneurship on a global scale, the ECOVIP Training of Trainers Module 1 recently kicked off, providing a comprehensive discussion of Entrepreneurship Fundamentals. Hosted by the University of Alicante, this module gathered renowned experts to delve into key aspects of entrepreneurship, offering valuable insights for teachers of aspiring business leaders.
1. The Principles of Entrepreneurship by Prof. Eduardo Sánchez García and Prof. Javier Martínez Falcó
The inaugural session haf Prof. Eduardo Sánchez García and Prof. Javier Martínez Falcó, distinguished faculty members of the University of Alicante, shed light on the principles of entrepreneurship. Their presentations delved into the concept, origins, and evolution of entrepreneurship, providing participants with a solid foundation to understand the dynamic world of entrepreneurial endeavors.
2. From Idea to Opportunity: Prof. Antonio Antón Baeza Explores Different Perspectives of Entrepreneurship
Prof. Antonio Antón Baeza discussed the various perspectives of entrepreneurship, emphasizing the crucial transition from a mere idea to a viable opportunity. Drawing on his expertise, participants gained valuable insights into the nuanced journey of transforming innovative concepts into sustainable business ventures.
3. Crafting the Entrepreneurial Profile: Prof. Antonio Antón Baeza Guides Participants
Continuing his impactful contributions, Prof. Antonio Antón Baeza delved into the intricacies of the entrepreneurial profile. Participants received guidance on identifying and honing the key attributes that define successful entrepreneurs, empowering them to cultivate the skills necessary for navigating the challenges of the business landscape.
4. Ms. Cristina Beans Explores Social Entrepreneurship
The module also featured a session on social entrepreneurship, spearheaded by Ms. Cristina Beans from the University of Alicante Institutional Project Management Office (OGPI). With a focus on creating positive social impact through innovative business models, Ms. Beans provided a fresh perspective on the role of entrepreneurship in addressing societal challenges.
5. Prof. Victor Climent Measures Entrepreneurial Intention
Prof. Victor Climent brought a quantitative aspect to the discussion by exploring the measurement of entrepreneurial intention. Drawing on research and practical examples, he offered participants a deeper understanding of how entrepreneurial intentions can be assessed and leveraged for effective business development.
6. Ms. Cristina Beans on Supporting Entrepreneurship
Ms. Cristina Beans returned to discuss the vital topic of supporting entrepreneurship. From identifying resources to navigating challenges, participants gained insights into the various ways institutions can provide the necessary support for aspiring entrepreneurs to thrive
7. Prof. João Carvalho Intensively Discussed the Base Business Creation Model
Expanding the horizons of Entrepreneurship Fundamentals, Prof. João Carvalho took the stage to present the base business creation model. Drawing upon his expertise, Prof. Carvalho elucidated the foundational elements that underpin the establishment of a successful business including economic and financial viability. Participants gained valuable insights into the essential steps and considerations involved in creating a robust business model that can weather the challenges of the competitive market.
8. Prof. Waltraud Jelinek-Krickl Shares Entrepreneurship Implementation and Communication Techniques
Diving into the practical aspects of entrepreneurship, Prof. Waltraud Jelinek-Krickl from the Applied University FH Joanneum in Austria brought a wealth of knowledge on entrepreneurship implementation and communication techniques. Her session provided participants with hands-on strategies for translating entrepreneurial ideas into action. Prof. Jelinek-Krickl emphasized the significance of effective communication in navigating the complexities of entrepreneurship, ensuring that innovative concepts resonate with stakeholders and potential investors.
As the module progressed, participants were exposed to a rich tapestry of perspectives, ranging from theoretical foundations to real-world applications. The diversity of topics covered by these renowned experts reflects the multifaceted nature of entrepreneurship and equips participants with a holistic understanding of the entrepreneurial landscape.
The ECOVIP Training of Trainers Module 1 has emerged as a pivotal platform for knowledge exchange and capacity building in the field of entrepreneurship. By incorporating insights from esteemed professionals like Prof. João Carvalho and Prof. Waltraud Jelinek-Krickl, the program not only imparts theoretical knowledge but also arms participants with the practical tools needed to navigate the dynamic world of entrepreneurship.
The ECOVIP Training of Trainers Module 1 on Entrepreneurship Fundamentals has set a high standard for future training of trainers session. By bringing together esteemed experts and covering a diverse range of topics, the program equips participants with the knowledge and tools needed to embark on their entrepreneurial journeys. As the global community continues to grapple with economic shifts, initiatives like ECOVIP play a pivotal role in empowering individuals to drive innovation and contribute to a more dynamic and resilient economy.
*supported by ChatGPT; edited and fact-checked